ANNOUNCEMENT AND CALL FOR PAPERS
---
The Liu Institute for Asia and Asian Studies is pleased to host the 66th Annual Meeting of the Midwest Conference on Asian Affairs at the University of Notre Dame, September 15–16, 2017. The MCAA seeks to promote Asian studies both at the university and the secondary and primary levels, and particularly to encourage scholarly interchange between Asianists located in the Midwest, though scholars from all regions are invited to participate.
Confirmed keynote lectures will be given by: 
Prof. Katherine Bowie (Southeast Asian Studies & Anthropology, University of Wisconsin)
Prof. Rochona Majumdar (South Asian Studies & Cinema and Media Studies, University of Chicago)
Prof. Guobin Yang (East Asian Studies & Sociology and Communication, University of Pennsylvania)
---
Proposals are solicited for panels, roundtables, individual papers, and posters in all fields dealing with East, South, and Southeast Asia, the Asian Diaspora, and topical and comparative panels. Faculty, graduate, and undergraduate students, as well as independent Asianists, are encouraged to participate and attend.
Proposals are due by March 31, 2017. Persons presenting papers should pre-register by August 31, 2017. Registration includes the required membership to the MCAA.
To learn more about the 2017 MCAA and submit a proposal, please visit the submission website directly at: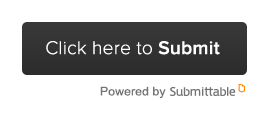 Or go to: https://mcaa-2017.submittable.com/
The MCAA also awards a number of annual prizes and awards. More information about the deadlines for these prizes please visit: http://asia.isp.msu.edu/mcaa/